Your Capital-Efficient Revenue Engine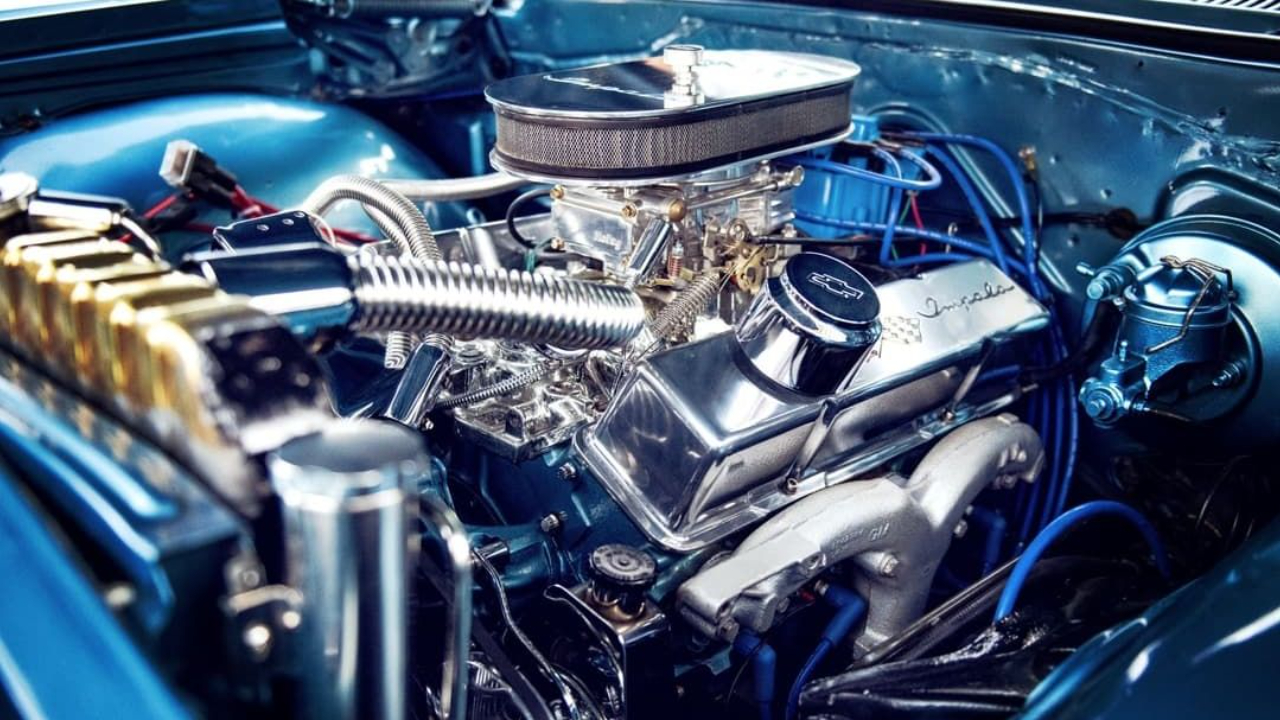 Now is the time to prepare your engine for a digital-first world.
"We just don't have the time." Have you ever found yourself saying that about key initiatives in your company that you can't seem to get off the ground?
When the tide is rising and opportunity is all around you, it is hard to slow down to go fast. You are so busy driving the car that no one has time to improve the car. But times have changed and they've changed quickly. Driving revenue growth through "brute force" effort is yesterday's playbook. There will be more noise in the market and smaller budgets. Deals will be harder, take longer and may even be priced lower. Now is the time to get the engine ready. No one knows when the rebound will come, but it will come and those that use this time to prepare for a new era of capital-efficient revenue generation will be well positioned to accelerate growth out of the valley.
Over the years, we have worked with a variety of companies in software, tech-enabled services, fintech, distribution, education and healthcare, many of which are backed by private or growth equity firms. What is universal in all of these companies are the core components of a high-velocity, capital-efficient revenue engine. Get these ingredients right and you are well prepared for growth.
Clean Customer Data
It is likely that, over the last few years, your customer data has:
Grown in size and scope (number of data points)
Become more fragmented across the tech stack
Deteriorated in hygiene (it's dirty)
The foundation of capital-efficient growth is clean data. Even if your customer data is clean (trust us, it isn't), the data may very well be stale, especially when we get to the other side of this period of significant disruption. Without clean data, you will NEVER be able to successfully execute account-based programs or personalization. You will also waste (even more) money on paid digital platforms due to poor audience segmentation and targeting.
Now is the time to do the hard work. Get into the basement and secure the foundation so that you can build a rocket ship. Cleaning data is more than just merging and/or removing duplicates, it is preparing data for utilization in a high-performance revenue engine, which include:
Contact to Account relationships - are the right people tied to the right Account? Do you utilize roles in order to target the Buyer group?
Record completeness - do you have everything you need for segmentation and personalization? How many "[email protected]" email addresses do you have?
Data Enrichment - utilize a variety of services to enrich, expand, augment your customer data
Capturing Interactions - are you capturing all of the relevant interactions to help you accelerate velocity through the pipeline (see "Start with data, not the tech" below)?
(Re)define Customer Segments
When we begin engagements with Clients, one of our first exercises is to validate the segments and unit economics of the customer base. Why? Because if we are going to develop and implement a revenue tech stack and data layer, it better be delivering profitable revenue, and the only way to do that is to have clear line of sight on the unit economics of customers, by segment. There is no such thing as an "average customer," so use this opportunity to take a fresh look at the economics of your customers (contract value, gross margin, churn, LTV, CAC, payback, etc.). Do you expect future customers to behave the same as past customers? Are you moving away from one type of customer and towards another? Does your marketing and sales people, processes and systems align with the segment you are targeting?
‍
‍
If possible, include data points for marketing (lead) source and sales cycle (lead-to-close duration) that will enable you to filter your customer segments to identify the most lucrative channels with the highest velocity.
Validate the Lead Management Model
Another tool we use in the early stages of our engagements is the "Lead Management Model." It is a detailed, end-to-end review of the journey of a Lead through the various tools in your marketing and sales technology and the impact on data fields, automation rules and reporting (quick side note, we do not limit this analysis to the Salesforce definition of Lead, but all prospects and even customers whom we are working to upsell/cross-sell).
This exercise is productive for two reasons:
It forces you to actually document your lead management process, which flows across multiple systems and departments (marketing, sales, ops, finance, etc.). This then serves as a single version of the truth for future refinement
It exposes gaps and/or lack of alignment in data and processes that create friction between departments, leakage in your funnel or (most often) both.
Update the Buyer Journey Content Matrix (and Enable the Buyer)
Growth companies have been running hard and fast for years. Adding people, tech and customers year-over-year. They've also been adding marketing content, sales collateral and other messaging. But now is the time to review and ask, is what we are saying still relevant to the buyer? Is it useful? Does it work?
We have found that the best (and most efficient) way to execute this review is by completing the Buyer Journey Content Matrix. Here's how it works:
Start with a specific customer segment, ideally one where you have in-depth knowledge and one on which you are focused go-forward (reference the Customer Segmentation section above).
Identify a specific buyer within that segment (economic, technical, etc.) and describe their demographic and psychographic characteristics as well as their top priorities given the current market environment (their priorities, not yours).
Follow their "path to enlightenment" (i.e. the buyer consideration journey). Do they even know they have a problem, or do they only exhibit the symptoms (i.e. pain is not yet urgent)? Once they identify that they have a problem, how do they describe it? How do they start looking for solutions? To what resources do they turn? What questions need to be answered? Once they've narrowed down their solution set, what other functions are brought in to the buyer group? Do you help facilitate that process or leave it up to the buyer?
By answering this set of questions within a matrix framework, you begin to reveal or validate the key messaging elements required to educate and facilitate the buyer. You can then map your existing content to this matrix to see if there are gaps (trust us, there will be gaps).
Two important points about this exercise:
Do not limit this to Marketing. Your sales development, inside sales and even field sales functions are also important delivery channels for messaging.
The result of this should spark a paradigm shift from producing information to "sell the buyer" and instead "enable the buyer." Remember, as much as 85% of the B2B buyer journey is completed before ever talking to a sales person.
Remove the Friction, Embrace Digital Transparency
The last point needs repeating; as much as 85% of the B2B buyer journey is completed before ever talking to a sales person. And the proliferation of (mis)information and channels has made exploration and selection a major challenge for buyers.
‍
Using the Buyer Journey Content Matrix and Lead Management Model as your guide, take an honest look at your selling process through the eyes of your buyer. Do you create friction? Most certainly the answer is yes. Forms are required for everything. "Request a Demo" is the only option to get information with any depth. Why do we do this? Well, honestly, because it's easier. It's easier for us to have our buyer schedule a time to talk to us so we can listen to their needs and position our product accordingly. But what about the buyer? Is that a process that is easy for them?
Complexity is your enemy. Any fool can make something complicated. It is hard to keep things simple.
– Richard Branson
The other challenge to making the process easier for the buyer is that you must have your digital act together. Every digital touchpoint must be captured and later analyzed in order to understand where the buyer (or more accurately, buyer group) is within the process. This challenge is exacerbated by the fact that these digital touchpoints cross multiple systems and business functions.
Start with the Data, not the Tech
We started with data and we are ending with data … because it's all about the data. Your success in moving to an efficient, buyer focused, high velocity revenue engine is built on the data layer.
If you are building an engine for scalable growth, it needs to be flexible and transparent. Despite what your software vendors are telling you, this doesn't happen with tools that are "integrated," because you will never get all of the information you need by relying on the native integrations designed by the vendors. (Also, check out our guide to putting your martech stack on a diet.)
The most flexible system starts with a foundation that extracts all of the relevant data points needed to activate and measure a frictionless customer journey, then puts tech (software) on top of this data layer. A huge benefit to this strategy is that software tools become "plug and play," making it much easier to migrate from one tool to another and mitigate the pain of major systems migration. This, of course, sets you up quite nicely for integrating acquisitions, but that's another post ;-)
Spoiler alert. This data foundation is NOT Salesforce, it actually feeds the data layer.
This data-first approach may sound like something reserved for Fortune 500 companies, but it is not! We put this structure in place with a pre-revenue fintech startup, so no excuses!
Preparing your revenue engine today will pay huge dividends tomorrow. To do this well, you need to put a cross-functional team in place to lead this project, across which should include senior talent from marketing, sales, ops, tech and even product. If you don't do this, the project will succumb to the "tyranny of the now" and you will likely return to old, more comfortable habits.
Alternatively, consider a resource like Yield Group. We help you compress time by contributing strategic expertise and technical execution to design, implement and optimize your revenue growth engine, which will enable you to accelerate growth. You can learn more about us here.
------------------------------
Photo by Tim Mossholder on Unsplash
Get weekly Go-to-Market Insights relevant for companies with $5MM - $50MM in revenue.
Subscribe